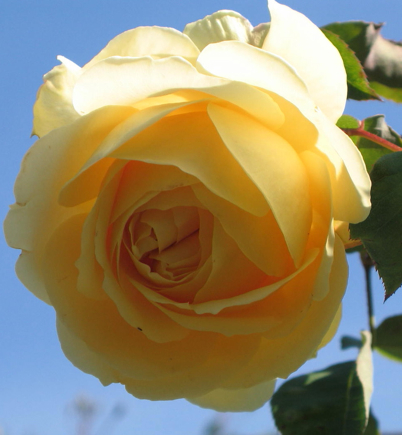 For all those struggling through the extreme cold a bit of old time nostalgia.  Thanks to my cousin David Martin from his facebook page for the link.  The Irish poet Thomas Moore wrote the poem in 1805 and ever since it has been the theme song for the end of the rose season.
LUISA TETRAZZINI – 1911 – THE LAST ROSE OF SUMMER via YouTube
Let's see who can name the rose above.  No prize just the honor!