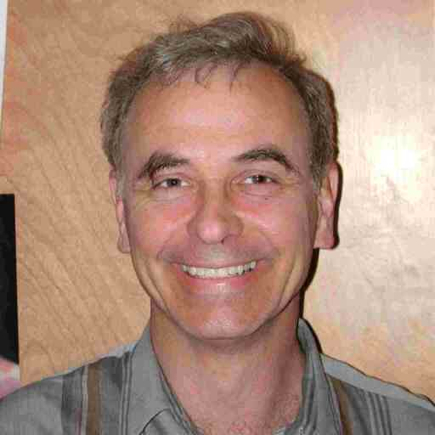 David H. Byrne, Professor Prunus and Rosa Breeding and Genetics and Basye Chair of rose Genetics, Texas A&M University, College Station, Texas
The San Joaquin Valley Rose Society is hosting a very special guest speaker for their February meeting. Dr. Dave Byrne from Texas A&M will be speaking about "Continuing Ralph Moore's Rose Legacy."  The meeting will be held on Thursday, February 17 at 6:30 PM at the First Congregational Church, 2131 North Van Ness Boulevard, Fresno.
Byrne took over the rose breeding program after Dr. Robert Basye passed away in 2000. After Basye retired from the faculty at Texas A&M he took up rose breeding with an eye to develop disease resistance in the genus Rose by including resistant species roses in his breeding program. After Ralph Moore's passing at the age of 102 Byrne was handed the daunting task of preserving as many of the Moore roses as could be put together and continuing Moore's breeding program.
Byrne has spoken at The Huntington several times and he brings his unique take on rose breeding and a wire sense of humor as a speaker. If you are in the general region on February 17th drop what you are doing and go hear Byrne speak, you won't be sorry!