This site is dedicated to the Great Rosarians of the World™ Annual Lecture Series.
Please contact Clair Martin at clairgmartin@mac.com for information.
Thank you!

GROW West is held each January at the Huntington Botanical Gardens in San Marino, California. Significant contributors to the world of roses are honored, as are remarkable gardens.

GROW East is held each June in New York City. Events include the Great Rosarian lecture, garden tours, and recognizing the Great Rosarians Hall of Fame Gardens.
Great Rosarians of the World™ XIV West
The Great Rosarians of the World XIV West will be celebrated at The Huntington Library, Art Collections, and Botanical Gardens, San Marino, California, on Saturday, February 1, 2014. The program will be held in the Ahmanson Room in the Botanical Center.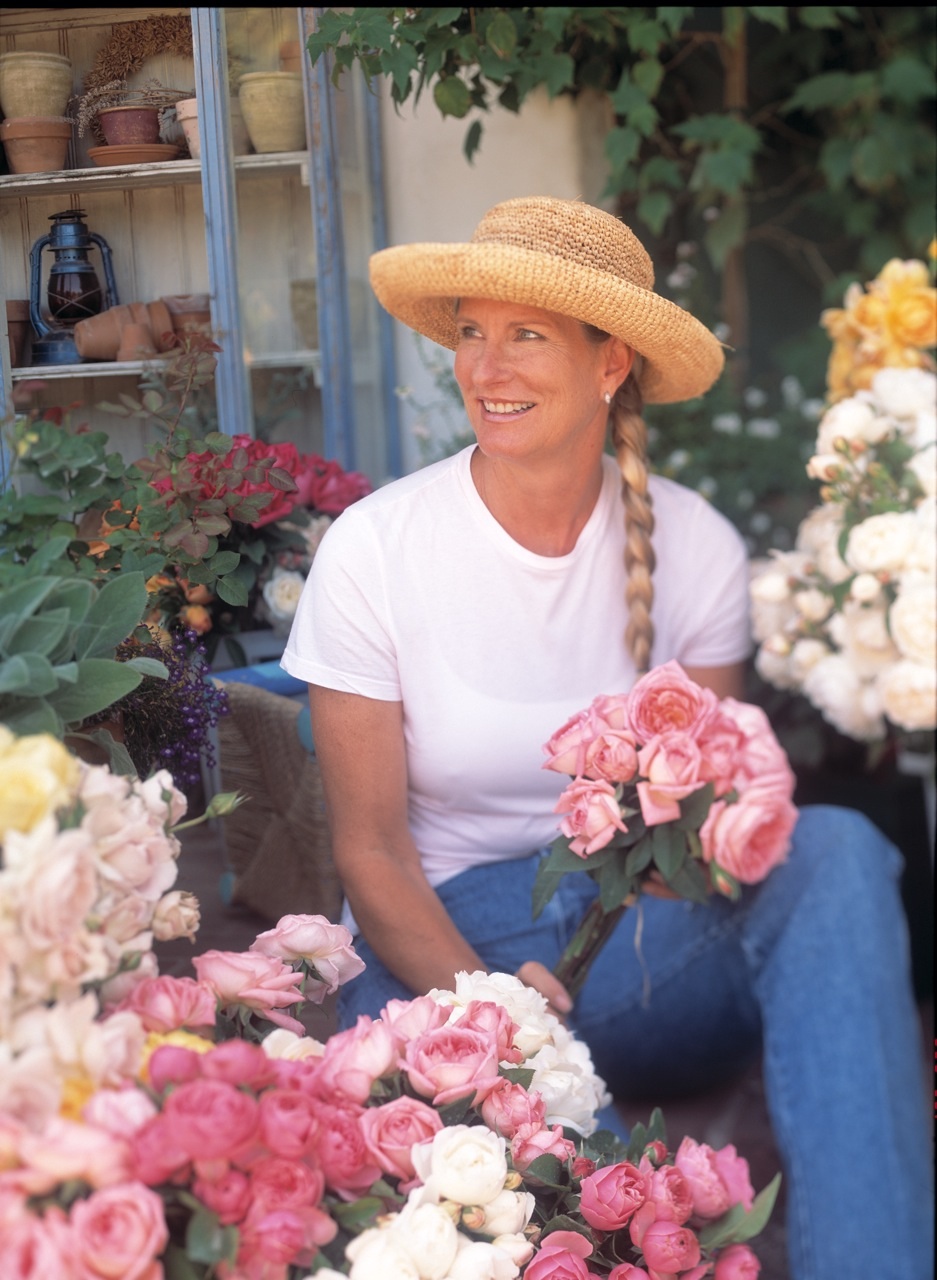 This year's honoree is Danielle Hahn, owner of Rose Story Farms in Carpinteria, California. Dani, her husband and family founded Rose Story Farm on a 15-acre parcel in a side canyon just off the 101 Freeway in Carpenteria in 1998. They currently grow 25,000 rose bushes of 120 different varieties with a solid organic focus for the cut flower trade and the local Santa Barbara and Montecito market. She has successfully combined her passion for roses into a small business that combines her love of rose growing and her personal contacts in her upscale market. Dani has proven the viability of the small boutique rose nursery and small organic farm and provides a wonderful example for the future of the industry. She has managed to provide her clients with beautifully grown, fragrant, and colorful blooms while expanding to offer educational tours which help educate her audience with the knowledge to grow healthy roses successfully.
Danielle Hahn is being honored as the 2014 Great Rosarian for her work developing a strong example for the small organic rose growing farm and her willingness to share her love of the rose with everyone she meets.
Michael Shoup is the founder of the Antique Rose Emporium in Brenham, TX. He focuses on roses that strongly adapted to southern and southwestern gardens, many of which he has rescued from old home sites and historic cemeteries throughout Texas and the south. He will be speaking on his new book Empress of the Garden in which he shares his unique view of roses and growing roses.
Great Rosarians of the World XIV Schedule of events:
Saturday, February 1, 2014
The Huntingron Library, Art Collections, and Botanical Gardens, 1151 Oxford Road, San Marino, CA 91108
Afternoon Program:
1:00 PM Empress of the Garden -- Presented by G. Michael Shoup, Antique Rose Emporium
2:00 PM Presentation of the Great Rosarians of the World™ Rose Garden Hall of Fame Awards:
The City of Sukura Rose Garden, Sakura, Japan

Balboa Park Rose Garden, San Diego, California
2:45 PM Great Rosarians of the World™ Presentation -- Danielle Hahn
3:30 PM Book Signing and Reception
The lecture and other events are free to members and those purchasing general admission.
For more information on The Huntington and directions and maps please click on this link.